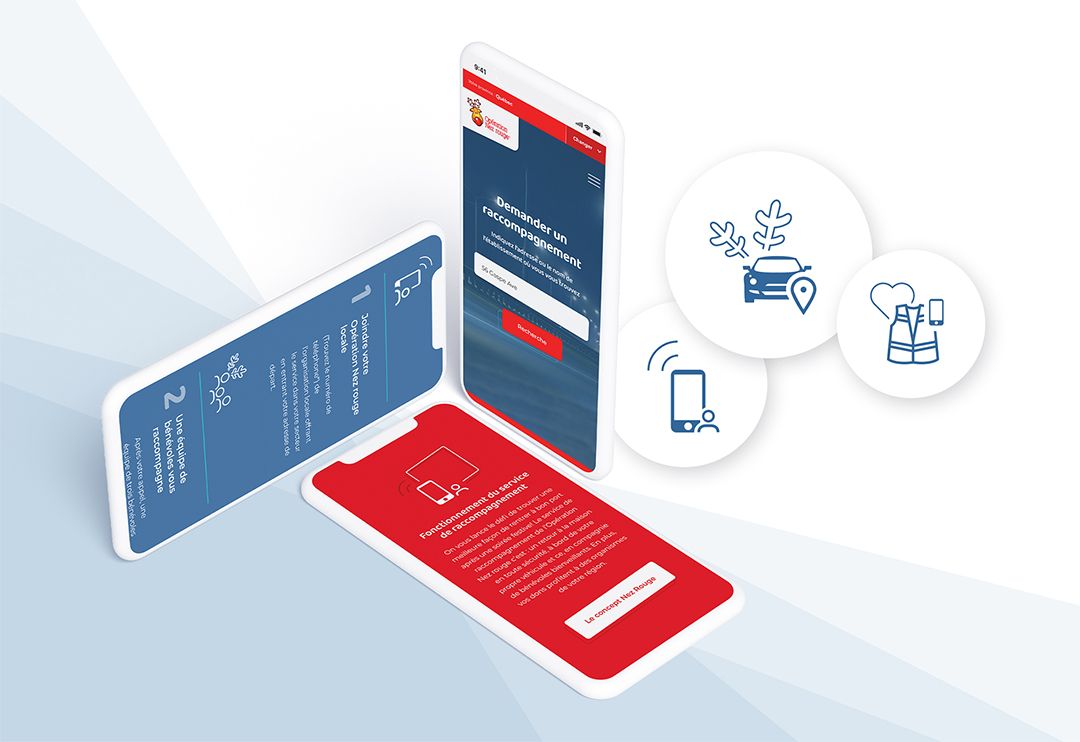 To celebrate the return of its safe ride campaign in December, Operation Red Nose is launching a new website and a refreshed corporate image, in cooperation with Yapla and Riposte.
The Operation Red Nose website has undergone a complete makeover, and now includes the non-profit management platform from Yapla, a Quebec-based company. This new centralized system will allow complete and efficient management of the hundred local host organizations across Canada, as well as offer an online donation platform that is free of transaction fees.
The corporate image was renewed by the agency Riposte, a Yapla business partner, as the website was getting its upgrade. This new image has been developed around the famous, and unchanged, red-nosed reindeer logo. The graphics line, simple and colorful, is supported with a rich set of icons that show the favorite aspect of clients and volunteers alike: the very festive side of Operation Red Nose.